5 Ways to Master Local SEO if You Have Multiple Dispensary Locations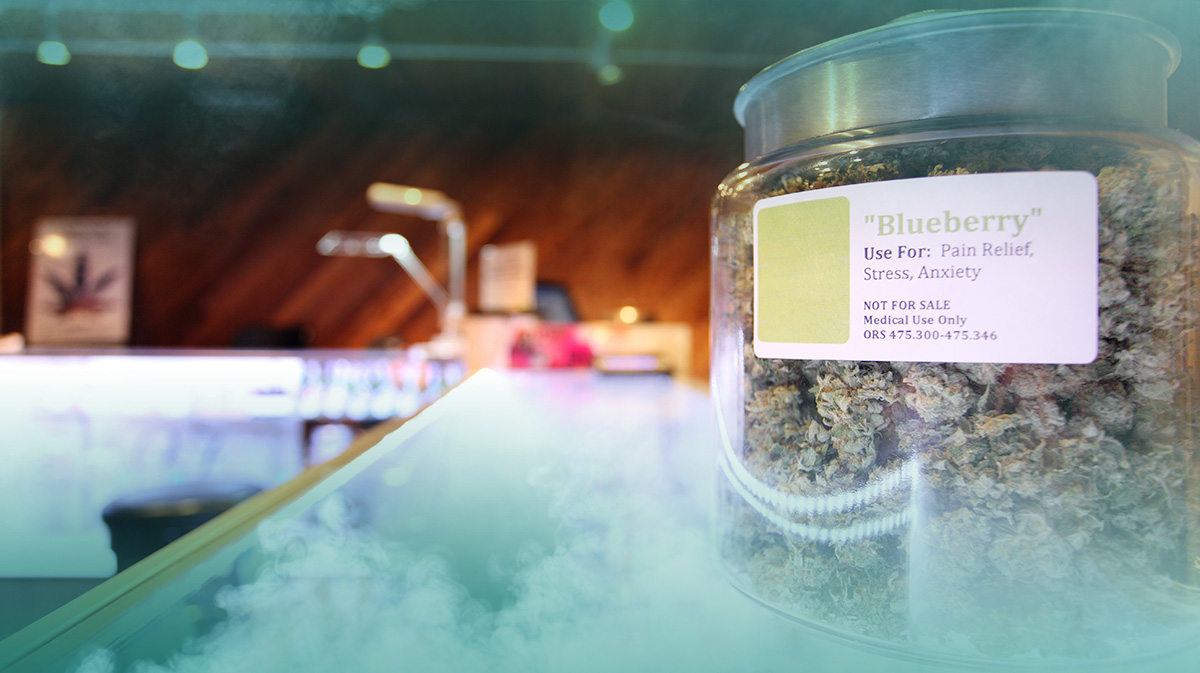 Do you have a local SEO strategy for your dispensary?
If you're operating from just one location, your strategy will be fairly straightforward.
As long as you're employing local SEO best practices for that one location, you've got a good shot at dominating the SERPs…and the competition.
But what if you have multiple dispensary locations?
Well, that's a whole different ballgame.
Because even though your dispensaries might operate under the same name, you still need an individualized, local SEO approach for each of them.
Otherwise, you run the risk of confusing Google and your potential customers. And that could lead to damaging results for your overall SEO.
To avoid all of that, here are 5 ways you can master local SEO for your multiple dispensary locations.
1. Have a Separate Landing Page for Each Location
Some dispensaries with multiple locations have just a single website to cover them all.
Don't do that.
Each location should have a separate landing page all to itself.
What Should Go on Each Landing Page?
The dispensary's name, physical address, and phone number (NAP)
An embedded Google Map of the location (more on Google later)
Specific copy and content that relates to that location (products, services, the surrounding neighborhoods that they serve, hours of operation, staff profiles, customer testimonials, etc.)
Use a local business schema markup for each of your location pages so that all of your dispensary's information (business hours, phone number, address) appears directly in the search results.
2. Create a Google My Business Listing for Each Dispensary Location
All dispensaries should have a Google My Business listing, whether they have multiple locations or not.
But just like you need a separate landing page on your website for each location, you also need a separate Google My Business listing for each location as well.
What Information Should You Include?
The URLs of each of your location pages
Photos of your business
Business hours
Customers reviews which you'll need to manage and respond to (more on that later)
3. Make Sure All Your Citations are Correct
Citations make up all the information about your dispensary that's available online on other websites.
It doesn't matter if these citations have links back to your website or not. Google still looks at that information to determine how to rank you.
If there are any errors or inconsistencies in your citations, that can damage your local SEO. So make sure all your citations are correct.
Check These Online Directories First
Some of these directories may already have your information listed. If that's the case, you'll just need to "claim" the listing. But if you're not already on one of these directories, go ahead and add yourself!
Yelp
Bing Places
Yahoo Local
Apple Maps
Yellow Pages
Superpages
Four Square
If you need help tracking down all of your citations, try Moz Local. It will scour the web for any listings of your dispensary, and it will let you know if that listing information is correct.
4. Develop a Content Strategy for Each Dispensary Location
If you're providing a steady stream of valuable content for each of your dispensary locations, you'll improve the chances of those locations remaining competitive on Google Search.
For example, a blog for each of your locations is a simple way to generate content. And if your blog attracts enough attention, you could wind up getting shares and valuable backlinks.
You should always post content that will be of specific use to the customers that you're targeting for that location. Promote your blog using social media and email marketing as part of overall marijuana marketing in order to help increase traffic and the potential for shares.
5. Manage Your Google Reviews For Each Dispensary Location
Your reviews can have a massive impact on your local organic search traffic.
If one of your dispensary locations comes up in a Google search, your reviews will be posted right along with it.
Imagine how impressed customers will be when they see your business listed on Google, and they notice that all your locations rank between 4.5. and 5 stars.
That tells the customer that your brand provides a consistent quality of service, no matter where you're operating.
If you want great reviews for each of your locations, you'll need to
Ensure that you're providing top-notch, quality service and products
Encourage loyal and happy customers to post reviews on Google
Respond to every review – positive or negative
Having great local SEO for multiple dispensary locations doesn't just happen overnight. It takes a lot of planning and coordination, but the payoff can be tremendous if it's all done properly.
Have questions on how to improve your local SEO for your dispensary locations? Give us a call at (702)-600-9687 or email us hello@hazymarketing.com. We're happy to help!
https://hazymarketing.com/wp-content/uploads/2018/04/5-Ways-to-Master-Local-SEO-if-You-Have-Multiple-Dispensary-Locations.jpg
673
1200
supportadmin@onceinteractive.com
http://hazymarketing.com/wp-content/uploads/2017/08/logo.png
supportadmin@onceinteractive.com
2018-04-11 17:52:09
2020-09-03 16:08:40
5 Ways to Master Local SEO if You Have Multiple Dispensary Locations