How to make your dispensary stand out?
As the cannabis industry grows and more and more dispensaries pop up, it is becoming harder to make your dispensary stand out. To ensure that your business is able to attract and retain as many customers as possible, it is vital to offer a customer experience and products that are memorable and unique. Try these easy tips to make your dispensary stand out.
Create A Loyalty Program
Loyalty programs are a tried and tested method of bringing customers back to a business more frequently, and convincing more people to make that store their go-to shop. Dispensaries are no exception to this. Different types of loyalty programs can offer different benefits to you and your customers. For example:
A customer referral system rewards shoppers when they introduce your dispensary to their friends, helping you reach a wider audience. This is particularly useful to increase awareness of your business when opening a new location.
A points system gives customers progress towards a reward every time they make a purchase. This encourages them to buy more when they visit your dispensary, and also to shop exclusively at your dispensary, so they don't miss out on earning more points.
A VIP membership scheme lets customers pay a recurring fee to experience a premium service. For a dispensary, VIP membership benefits could include a permanent discount on purchases, or a delivery of curated products to enjoy each month.
Create Educational Content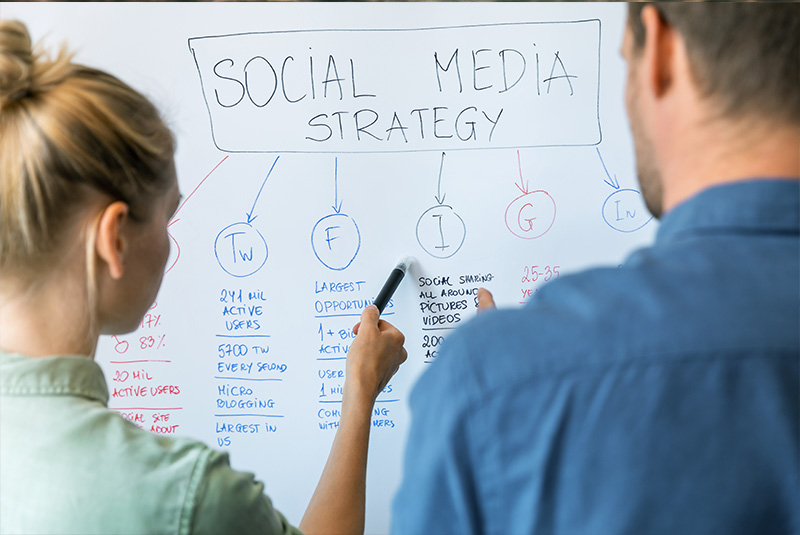 Many customers, especially beginners who are unfamiliar with the wide range of legal cannabis products available in your dispensary, may need more information before they feel comfortable buying. Creating content to help them is a sure way to make your business feel more approachable.
Address common concerns about the legal issues surrounding cannabis, share information about how to use products and help customers understand the differences between products and how to find the right products for them.
The cannabis market can be a confusing place to newcomers, and education is vital in giving them the confidence to buy. Furthermore, a lack of information increases the chance that a customer has a negative experience with a product bought from you, and decides not to return.
Get More Customer Reviews
Customer reviews play a major role in consumers' decisions about where to shop. The more reviews you have on your website and directory listings such as your Google Business Profile, the better. A large number of reviews gives customers more confidence in your business.
The simplest way to get more customer reviews is to just ask. Additionally, reply to every review, even the negative ones. If a customer goes to review your business and sees that you are not reading or responding to any reviews, they have much less reason to give their feedback.
Don't forget to monitor and respond to negative reviews as well. Trying to understand and manage negative reviews is also important to manage your brand reputation online.
Hire and Train Knowledgeable Staff
Finding the right cannabis product to provide the experience a customer is looking for requires a strong understanding of your entire product range and the various effects that different cannabis strains can have. Training your staff with this knowledge is vital to ensuring every customer not only leaves your store with the right product for them but also that they enjoyed talking to and learning from your staff.
Design a Comfortable Store Layout And Décor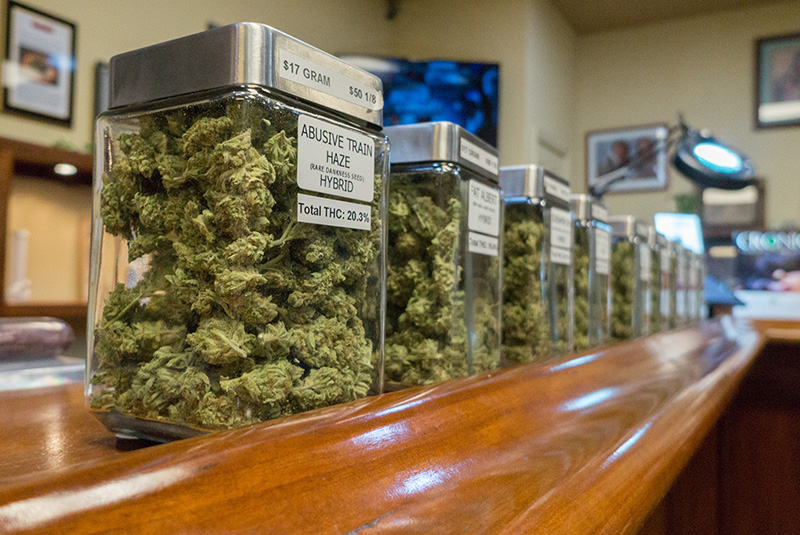 Shopping for cannabis is not a quick in-and-out process. While some customers will arrive knowing exactly what they want, many others will need to take their time in viewing all of the different products on offer, talking to your staff, and finding the right products for them. Since customers are going to be in the dispensary for some time, it is important that the store is an enjoyable place to be. Create a stylish, open layout that lets customers browse easily while fitting your dispensary brand personality, and don't forget a comfortable seating area for customers waiting for a staff member to show them around or provide purchasing advice.
Target Underserved Niches
Some cannabis products are harder to find than others. It is likely that every dispensary in your local area sells a wide range of flowers and edibles. But what about oral sprays, topical creams, inhalers, and the many other less well-known types of cannabis products?
Offering these products can attract a loyal group of customers who can't find what they are looking for anywhere else nearby. Find out which types of products that consumers are struggling to find at other dispensaries, and stock your own shelves with some high-quality options to fill that gap.
Conclusion
Providing a customer experience and buying process that is easy to understand and puts shoppers at ease ensures that they will remember shopping at your dispensary for all the right reasons. Following these tips will help you ensure that your dispensary not only stands out from the competition but also keeps your customers coming back time and time again.
Looking for more? Our professional team can create the perfect dispensary marketing plan, designed specifically for your business and products. Contact us today to find out how your cannabis business can thrive with our marketing strategies.
https://hazymarketing.com/wp-content/uploads/2022/05/create-educational-content.jpg
535
800
supportadmin@onceinteractive.com
http://hazymarketing.com/wp-content/uploads/2017/08/logo.png
supportadmin@onceinteractive.com
2022-03-27 06:00:11
2022-05-27 13:16:19
How to make your dispensary stand out?