5 Signs That You've Found the Right Marketing Agency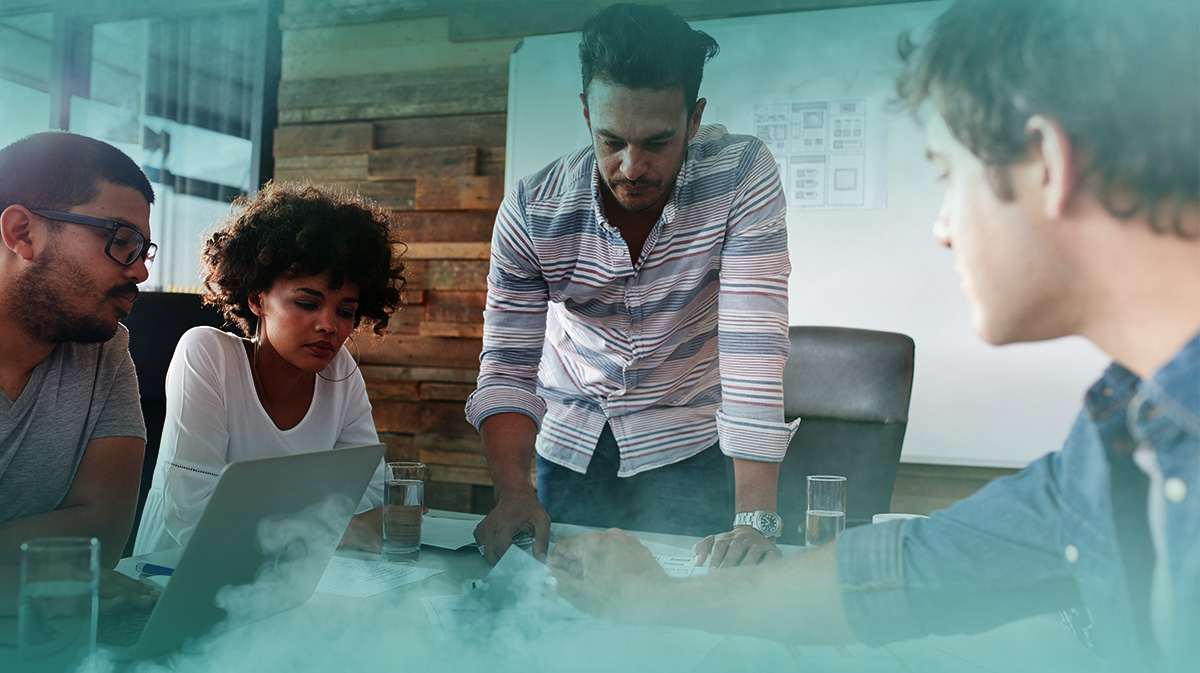 You're ready to hire a cannabis marketing agency. You just need to find the right one.
So you run a Google search, explore your LinkedIn network, talk to some of your business colleagues, and now you've got a list of potential candidates…
…or maybe you've done NONE of that work. You just know that it's time to expand your support team, and that means finding an agency that knows how to promote your brand.
To help you separate the wheat from the chaff – or the dank from the dirt, if you prefer –  here are 5 signs that you've found the right marketing agency for your dispensary.
1. They Understand Your Business
You don't just want to hire an agency; you want to hire experts – people who will know best how to sell your products and services.
Some agencies are generalists and handle marketing for a wide variety of industries.
Others are specialists who focus on just one industry and/or specific skill set.
Which one is better for you?
Answer: The agency that best understands YOUR business.
Not just simply THE business – i.e. the marijuana industry. But YOUR business in particular – your brand, your mission statement, the culture at your company.
And the less time you have to spend educating the agency about the ins and outs of your industry, the more time you can spend educating them on who your company is and what you stand for.
2. They're Transparent
"Where are my dollars going?"
It's a fair question, and your agency should be able to give you an honest, straightforward answer without any hemming or hawing.
They should also have no problem providing you with documents and/or reports that allow you to see for yourself where your money is going and how effectively it's being spent.
And if there's an aspect of your overall strategy that's not working as well as expected, your agency should be up-front and honest about that.
(They also should have already done the work to identify the problem and propose a solution.)
In other words, your ideal agency is transparent. They understand that trust is the foundation of all successful business relationships. And you can usually tell if a business is trustworthy if…
3. They're Actually Invested In Your Success
There's a reason that good agencies do what they do – they love helping companies.
Good agencies also know that, when a client hires them, the client is investing their time, energy, money, and trust in that agency.
Unfortunately, some marketers are only too quick to take advantage of that trust by not being fully transparent or trying to push services on you that you don't need. Or they take a cookie-cutter approach to your marketing plan that doesn't mesh well with the actual needs of your business.
Good agencies aren't interested in fleecing you for all your worth or doing just the bare minimum amount of work in order to fulfill the contract.
Good agencies want to take your business to the next level because that's what they do best.
And good agencies are the happiest when they've made their clients happy.
4. They Have Great Testimonials/Reviews
Okay, so maybe you're feeling a little skittish about bringing a marketing agency on board, especially after everything we just said about trust.
But here's a way to set your mind at ease: check out what other people are saying about the agency. Look for written testimonials confirming that the agency can deliver what they promise.
You should be able to find a testimonial section on the agency's website. You can also see if they have any reviews/ratings on Google, Yelp, or a similar platform.
5. You Enjoy Working With Them
Ultimately, your marketing agency will serve as the face of your brand. They'll be your ambassador. Your representative.
In order to do that, the agency needs to get you. You should have a good, easy rapport with them. Communication shouldn't feel stilted.
And it's not just about liking somebody. There's probably lots of people that you like with whom you'd never do business.
This is about creating the ideal conditions for synergy – the coordination and cooperation between two partners which will in turn produce an effect greater than the sum of the individual members.
When you hire an agency, think of them less as an "agency-for-hire" and more like that synergistic partner – an ally who's going to be working with you to achieve success, standing with you as you face challenges, and helping you solve whatever problems come your way.
Do you currently work with a marketing agency, or are you thinking about working with one? What concerns do you have? Feel free to share your comments with us on our Facebook page.
https://hazymarketing.com/wp-content/uploads/2018/02/5-Signs-That-Youve-Found-the-Right-Marketing-Agency.jpg
673
1200
supportadmin@onceinteractive.com
http://hazymarketing.com/wp-content/uploads/2017/08/logo.png
supportadmin@onceinteractive.com
2018-02-15 03:11:27
2020-09-03 16:09:14
5 Signs That You've Found the Right Marketing Agency