5 Tips to Help Your Dispensary Succeed Online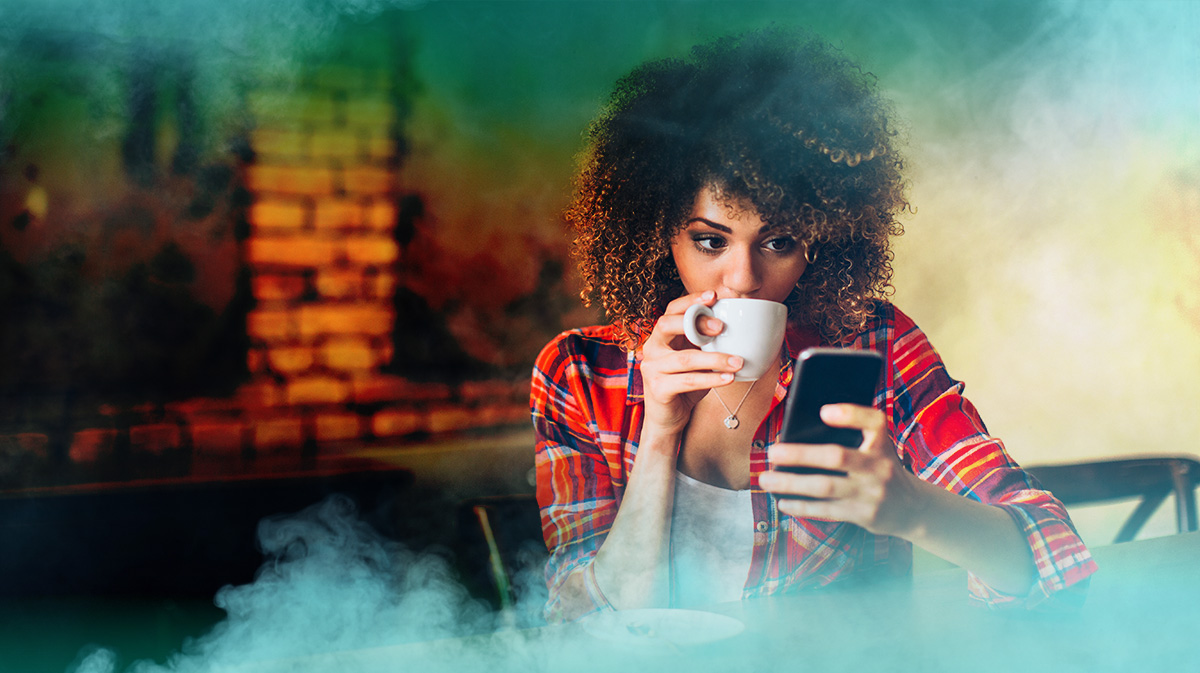 You want your dispensary to have a powerful online presence. And your competitors want the same thing.
So how do you make sure that your dispensary stands out from the rest?
There's a ton of information and product solutions out there claiming to be the "master key" to successful online marketing. It can be difficult separating fact from fluff.
If you're serious about establishing an online presence, the best thing to do is start simple and stick to the fundamentals.
Once you've established a strong foundation of best practices (and you've begun to see positive results), you can begin taking larger, more complex actions.
So that you can get started, here are 5 tips to help your dispensary succeed online.
1. Have a Great-Looking Website
Your website is your home base. It's where your customers will go to learn more about your dispensary, the products you offer, how to place orders, and where you're located.
More than that, it's your calling card – your customer's first introduction to your brand, which is why it's important that the design looks both clean and professional.
Some other points to keep in mind :
Your site should be designed with an eye towards efficiency. Easy to navigate. Contains all of the necessary information without being so loaded with content that your visitors feel overwhelmed.
It should load quickly. 1-2 seconds max. Studies show that you lose more visitors with each additional second past the 2-second mark.
It should be mobile-friendly. More people are using smartphones and tablets to browse the web as opposed to their desktops. Your website should be as easy to navigate on a mobile device as it is on a regular computer.
2. Make it Simple for People to Find Your Dispensary Online
You have a website. Great!
Now…how are people going to find you?
You need online visibility, and there are two main ways to achieve that.
Search Engine Optimization (SEO)
When your customers go to Google and type in a search query like "dispensaries closest to me" or "best dispensary in [city name]," you obviously want your dispensary to rank #1 in the search results, or at least be on the first page.
SEO is how you do that. It is the art of getting web traffic from the organic (unpaid) search results that appear on those pages.
A successful SEO strategy involves using targeted keywords and tags on your site, link building, adding and updating useful content, and even just structuring your site in a way that makes sense to search engine crawlers.
Social Media
Social media allows businesses to not only establish an online presence apart from their main site, but it also allows them to interact directly with their customer base, share useful content with them, and build a sense of community around their brand.
Best of all, users can easily share your content with the people in their network, potentially expanding your reach and customer base.
3. Stay Connected With Your Customers
Like we said, social media is a great way to stay connected with your customers…
…but email is better.
Sure, you can and should post content on Facebook, but ultimately, Facebook and other platforms decide how much of your audience is actually going to see that content.
Email marketing campaigns and newsletters, on the other hand, go straight to your customer's inbox. Once they've opened the email, you have their complete and undivided attention, as opposed to social media where the person is scrolling through a feed, deciding what to look at and what to ignore.
Once the email drives the customer to your homepage, you can stay connected by having a live chat box or chat bot operating on your site, allowing your sales representative (human or artificial) to provide further assistance.
4. Provide Reliable Online Customer Service
Your customer isn't happy with the strain that they purchased. Or they need help operating their vape pen. Or they want to stay updated on new product releases.
Instead of picking up the phone and calling you, some customers may opt to reach out to you online.
Respond ASAP to comments you get on social media. Too often, we see companies allowing user comments to go unanswered. Don't miss an opportunity to send your customers a message that you're both accessible and willing to help them if necessary.
This is even more crucial on social media review sites such as Yelp. Potential customers will be looking at your overall rating score as well as your positive and negative reviews. While you may not be able to totally eliminate negative reviews, you should always respond to them by offering to rectify the situation (if possible) and providing the customer with a direct contact number or email.
5. Seek Outside Help When You Need It
Understanding online marketing best practices is a lot simpler than consistently putting them into practice – especially if you're a dispensary owner or manager with an already full plate.
Hiring an online marketing agency that specializes in dispensary marketing can be a game-changer. It doesn't just mean less work for you. It also means that you can feel confident that your marketing strategy will get results because it's being handled by experienced professionals.
Are you ready to get serious about your online marketing efforts but need help? Give us a call at (702) 600-9687 or email us at hello@hazymarketing.com. Whether you need assistance with your website, SEO, or social media accounts, we got you covered!
https://hazymarketing.com/wp-content/uploads/2018/02/5-Tips-to-Help-Your-Dispensary-Succeed-Online.jpg
673
1200
supportadmin@onceinteractive.com
http://hazymarketing.com/wp-content/uploads/2017/08/logo.png
supportadmin@onceinteractive.com
2018-02-07 20:13:00
2020-09-03 16:09:23
5 Tips to Help Your Dispensary Succeed Online