E-Mail Marketing Challenges for Cannabis Businesses
Is email old news? Social media and messenger apps already allow cannabis businesses to easily connect with their customers. Email marketing might seem like a relic of the past — something your parents' generation might use, but certainly not the latest cannabis startup.
But hold on: newer doesn't necessarily mean better. And even though it's been around awhile, nearly everyone still uses and checks their email account regularly.
With the right marketing strategy, you can use email to build relationships with your customers and drive traffic to your site. In this post, we'll be discussing the various email marketing challenges that cannabis businesses must face.
Why Use Email Marketing?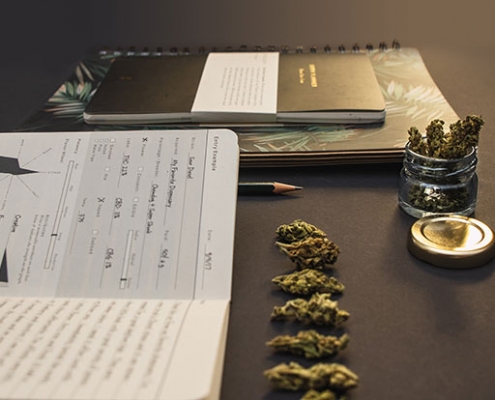 Cannabis companies have to deal with far more marketing and advertising restrictions than other businesses because cannabis is still a Schedule 1 drug. Many online advertising tools and platforms – such as GoogleAds — don't allow you to sell or promote cannabis products.
For this reason, cannabis companies must rely heavily on inbound marketing strategies to reach customers. That's why SEO and organic traffic are so important.
But once you drive a user to your website, how do you keep that relationship going? How do you encourage them to return to your site if they're only interested in reading a particular post on your blog? Or if they do place an online order through your site, how do you stay in touch with them?
The answer is permission-based email marketing. You offer the customer something of value such as a subscription to a free newsletter, coupon, or ebook. In return, the customer gives you their email address, allowing you to stay connected with them.
The advantages of email over social media are twofold:
● When you post content on social media, you're competing with everyone else on your follower's feed. There's a good chance some of your followers might not even see your post. Email, on the other hand, goes straight to the customer's inbox, so at the very least, they'll see that it's there and have the option to open it or not. And if you're delivering valuable content, your emails stand a much better chance of getting read.
● Let's say Instagram is your sole means of communicating with your customers online. If Instagram gets shut down tomorrow or replaced by a competitor (remember MySpace?), you're in trouble. But if you have your own email account that's linked to your company's domain name, you basically control everything. You can manage your own subscriber lists and stay connected on your own terms, not those of a third party.
What are the Main Challenges for Cannabis Businesses that Use Email Marketing?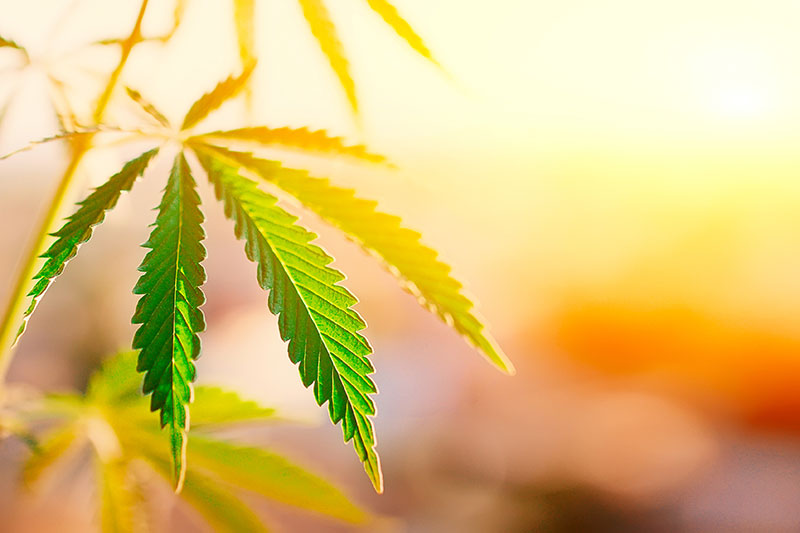 Not every email marketing platform is cannabis-friendly. Horror stories abound of cannabis companies that have had their accounts either suspended or terminated.
In the case of a platform like MailChimp, some cannabis companies are able to send out emails without any problem. Others have been blocked or kicked off. And if that happens, you lose more than just your account. You also lose time, energy, and your entire subscriber list along with other valuable data.
How Can Cannabis Businesses Overcome These Challenges?
It's simple: make sure you sign up with a platform that's friendly towards cannabis. The following is a list of platforms that we've identified as viable options for cannabis email marketing:
Active Campaign
AWeber
Benchmark Email
Constant Contact
Emma
Hubspot
Mailerlite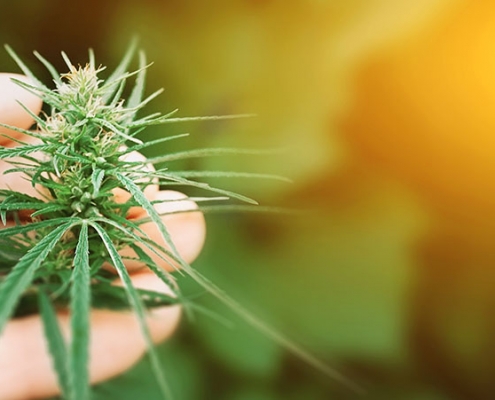 A couple of caveats:
While we have good reason to believe that you can use these sites today, keep in mind that laws, rules, and regulations constantly change. Before you start using the platform, contact them ahead of time and ask them flat out if they permit cannabis marketing.
Some platforms might allow you to operate under the condition that you'll only be emailing people who live in your state. When you place your sign-up form on your website, you'll need to include a field that allows the user to enter their city and state information.
Eliminate invalid email addresses from your mailing list. Email verification is a simple but important step that many still manage to miss in their strategy.
Don't rely solely on social media to stay connected with your customers. Email marketing gives you far more control over your subscriber lists and your ability to engage with your audience. Your biggest obstacle is finding a platform that's friendly to cannabis businesses. Once you've identified a potential email marketing provider and verified that they'll allow you to run promotions without any trouble, the real work can begin!
Need an email marketing strategy that will drive more traffic to your website? We can help! Give us a call at (702)-381-9006 or email us at hello@hazymarketing.com for a free consultation.
https://hazymarketing.com/wp-content/uploads/2019/08/google-header-1.jpg
673
1200
supportadmin@onceinteractive.com
http://hazymarketing.com/wp-content/uploads/2017/08/logo.png
supportadmin@onceinteractive.com
2019-08-23 03:27:55
2020-09-03 16:01:36
E-Mail Marketing Challenges for Cannabis Businesses