Top 4 Ways to Build Cannabis Customer Loyalty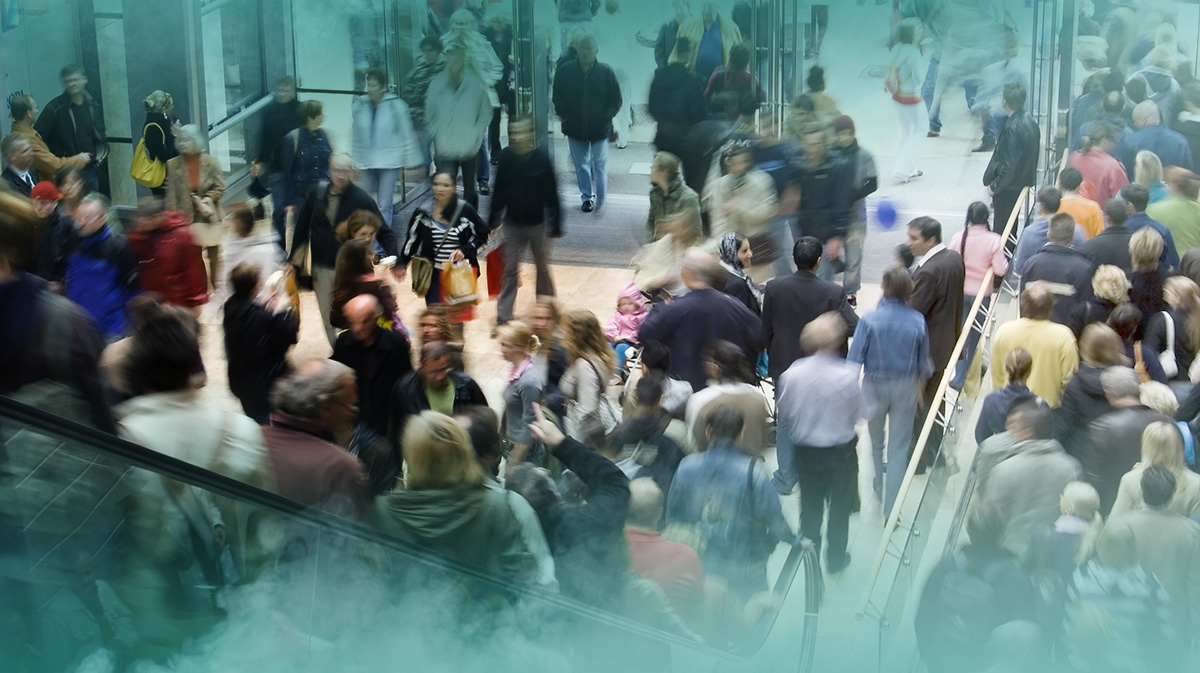 Acquiring a new cannabis customer is one thing…
But turning that customer into a returning customer is a challenge all its own.
According to a joint report released by BIA/Kelsey and Manta, 61 percent of small businesses claim that half their revenue comes from returning customers.
Additionally, a returning customer spends 67 percent more than a first-time customer.
New customer acquisition is essential. But building a loyal customer base is arguably even more important.
And in a cannabis market that's becoming increasingly competitive, it's crucial that you have strategies in place that can help you create and maintain a loyal customer base.
Here are the top four ways to build cannabis customer loyalty.
1. Foster a Personal Relationship with Your Customers
There are two key ingredients to building cannabis customer loyalty:
Have a great product
Create an exceptional customer service experience around that product
Get to know your customers. Encourage your staff to be personable with them.
Obviously, there's a fine line between being personable and being overly familiar. While you want to make your customers feel comfortable, you still want to be professional and courteous.
If you or a member of your staff recognizes a returning customer, take note of that. Don't be afraid to say something along the lines of "Welcome back!" or "Glad to see you again!"
Give your customers the sense that they're not just walking into a place of business but a community that will recognize them if they visit often enough.
Pay particular attention to your best customers – the ones who come back repeatedly and spend the most money. Treat them like royalty.
In fact, if you treat all your customers like royalty, they're more likely to come back!
2. Offer a Loyalty Program
Loyalty has to be earned, and in a competitive marketplace, customers will stick with you as long as you're offering them the best deal.
Loyalty programs work well in this regard because they function almost like a club membership.
By signing up for your loyalty program, the customer automatically gets a discount on certain products and/or accumulates "reward points" that they can use to get savings on future purchases.
So while they're doing their shopping today, they're also investing in their future at the same time – a future where they can potentially reap huge rewards as long as they stay loyal to your business.
3. Use Email Marketing
Customers aren't going to be thinking about your business 24/7. Sometimes, they need to be reminded that you exist.
Email marketing is an excellent way to do this – if it's done correctly.
Your website should have a feature that allows you to capture visitor emails. But don't just ask for an email address without offering anything in return. We all hate spam, which is why we're generally suspicious when any business asks us for an email address. However, if you offer your visitors a free coupon or access to valuable content in return for their email address, that's a much better deal.
Once you have their email address, be thoughtful about the type of emails you send. While your customers will probably want to know about upcoming deals and specials, it's a good idea to also send them content that's not trying to persuade them to spend money.
For example, you could offer them a newsletter that contains "how-to" cannabis tips, cool stories about fellow cannabis users, or news about upcoming local events that they might be interested in.
You can also invite them to contact you if they have customer service-related questions or if there are new products that they want your dispensary to start carrying.
4. Connect With Customers Via Social Media
Social media provides companies with a multitude of ways to engage with customers and foster ongoing relationships with them.
You should always respond to comments and customer service questions. Take special note of the followers who are constantly engaging with the content that you post.
Roll out content on a regular basis, whether it's a new blog post, an informative, entertaining video, or an intriguing news article.
Incentivize your customers to engage with you. For example, you can create a contest that invites your followers to tag you in a photo while using a specific hashtag. Whoever has the best photo wins a free product.
———
Need help turning your first-time cannabis customers into repeat customers? Give us a call at (702) 600-9687 or email us at hello@hazymarketing.com for a consultation!
https://hazymarketing.com/wp-content/uploads/2018/10/Top-4-Ways-to-Build-Cannabis-Customer-Loyalty.jpg
673
1200
supportadmin@onceinteractive.com
http://hazymarketing.com/wp-content/uploads/2017/08/logo.png
supportadmin@onceinteractive.com
2018-10-30 06:00:01
2020-09-03 16:06:00
Top 4 Ways to Build Cannabis Customer Loyalty