5 Tips to Boost Your Dispensary's Visibility on Instagram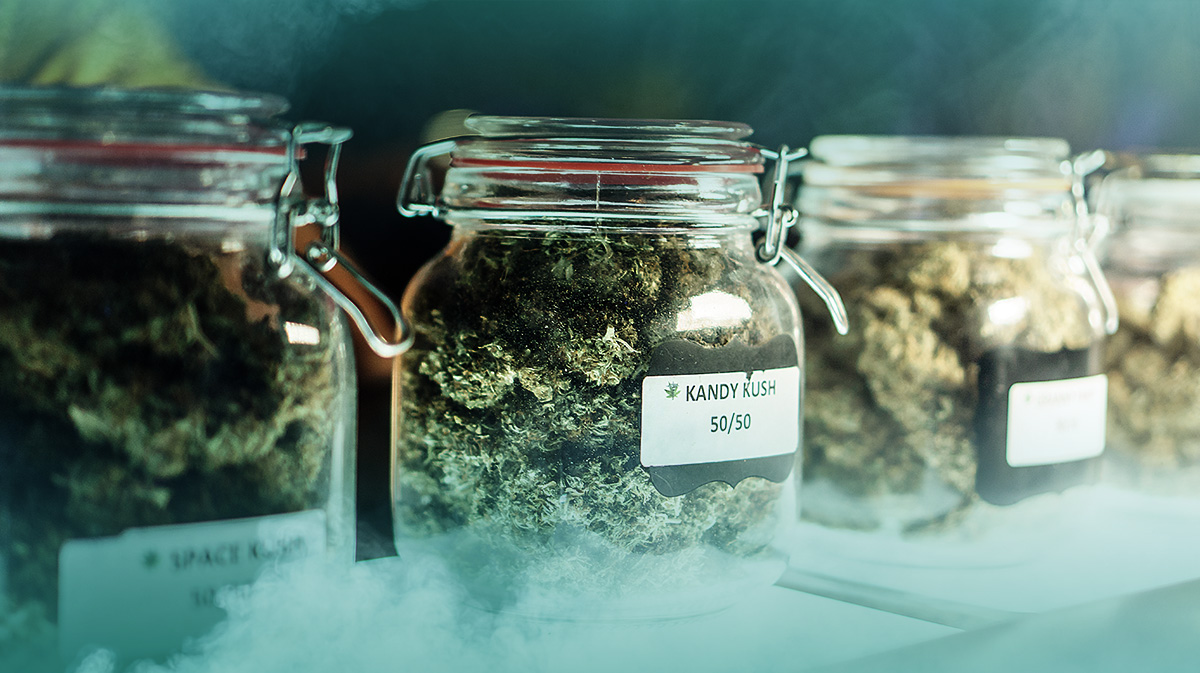 "A picture is worth a thousand words."
Or to put it another way:
A single, high-quality post on Instagram is worth a thousand words of web copy.
Sound like an exaggeration? Maybe it is, but there's some truth to it. For most people, images resonate more powerfully than words.
Which is why Instagram is such a powerful marketing tool for dispensaries – provided you can get the right amount of visibility.
So if you feel like you're posting images all day and not getting any love in return, here are five tips to improve your dispensary's visibility on Instagram!
1. Choose a General Brand Aesthetic
We've talked about the key elements of branding your dispensary in an earlier post. Hopefully, you've done the majority of your branding work before diving into social media marketing.
If not, we suggest you do that work now. Because one of the most important things to think about when starting an Instagram page is how you're going to differentiate it from every other page, particularly your competitors.
Your brand aesthetic will determine your choice of images, photos, filters, style, and the comments and hashtags that you post.
Ultimately, your Instagram page should be an extension of your brand, so that when people visit your page, they're getting the brand experience!
2. Plan Your Content
It best not to decide on the fly what to post on Instagram.
Instead, we suggest you create a publishing calendar for your page and decide what you're going to post weeks to months in advance.
Of course, you don't need to be locked into the calendar, and you can change the content around if you feel you need to.
But planning your content ahead of time will give you some breathing room in case there are days or even weeks where you're swamped with work and don't have time to figure out what to post.
3. Interact With Your Followers
High user engagement translates into increased sales.
In fact, from a sales perspective, you're better off having a 100 followers who are actively engaged with everything you do than 1000 followers who don't pay much attention to your posts.
Always respond to people who comment on your page. Follow individuals and companies who occupy the same niche. Post comments on other users' pages.
Remember: if you want to be more visible, you have to get out there and…be visible!
4. Make the Most out of Instagram Live
Instagram Live allows you to stream video directly to your audience and engage with them live. You can use this feature to:
Promote new cannabis products
Give your followers a behind-the-scenes tour of your dispensary
Have a staff member host a cannabis Q & A.
Announce limited-time offers
5. Don't Get Banned
Because cannabis is still a Schedule 1 drug, you can't advertise cannabis products on most social media platforms, including Instagram.
You also need to be careful about the type of content you post on Instagram. If you're publishing tons of weed porn, you might get banned.
Here are some tips to help you avoid that scenario:
Use photos and images that are centered around the cannabis lifestyle. Think food, clothing, activities, and accessories.
You may be able to get away with photos of products that don't explicitly look like cannabis flower such as packaged edibles or pre-rolls.
Post photos of your dispensary and your staff members as they assist customers.
Don't hesitate to see what other cannabis Instagram pages are posting so that you can see what's working for them.
Need some Insta-experts to help you boost your dispensary's visibility on Instagram? Give us a call at 702-600-9687 or email us at hello@hazymarketing.com for a free consultation!
https://hazymarketing.com/wp-content/uploads/2019/01/5-tips-to-grow-Instagram-visibility-for-your-dispensary.jpg
673
1200
supportadmin@onceinteractive.com
http://hazymarketing.com/wp-content/uploads/2017/08/logo.png
supportadmin@onceinteractive.com
2019-02-18 06:00:07
2020-09-03 16:04:30
5 Tips to Boost Your Dispensary's Visibility on Instagram